Costa Rican Minister of Foreign Affairs and Worship Arnoldo Andre Tinoco says, "Korea is a country with a strong intent to form a bridge of communication with the world."
In a July 7 interview with Korea.net at the hotel Westin Josun Seoul in the city's Jung-gu District, he said, "Korea and Costa Rica are geographically far but seem very close, as both countries share values, hope and the will to cooperate."
Last month, the minister visited Korea for five days to attend the Korea-LAC (Latin America and Caribbean) Future Cooperation Forum from July 4-5 in Busan's Haeundae-gu District and the northern section of the city's port.
"Since Korea concluded a free trade agreement with Central America in 2019, the country has become a transparent and attractive market for Costa Rican producers," he said.
"Korea has a strong determination to establish a support network for the Central American region," he added. "It's the seventh-biggest shareholder in the Central American Bank for Economic Integration, and its investment of USD 630 million supports this."
The former lawyer was appointed to his ministerial post in May this year. He also served as general honorary consul of Norway in 1997, president of the Chamber of Commerce of Costa Rica from 2010-13 and member of the board of directors of the Costa Rican-German Chamber of Commerce.
He was an arbitrator for the free trade deal between Costa Rica and Chile in 2007 and legal adviser to the German, Swiss, Austrian and Norwegian embassies in Costa Rica.

The following are excerpts from the interview.
This is your first visit to Korea. What is your impression of the country?
I've had a very positive impression. I think Korean architecture's charm and efforts toward sustainable development have helped Korea gain the global spotlight in culture and tourism. The people, architecture and harmony show the image of a nation that prioritizes sustainable development, culture and competitiveness. I especially feel that the Port of Busan is connected with the world and is both competitive and efficient. I consider Busan a pivotal gateway for the Korean Peninsula and all of Northeast Asia.
Aside from the forum, where in Korea have you visited or want to go?
I walked around Gwanghwamun Square and was impressed by the structure of Cheonggyecheon Stream. Above all, the harmony of the statues of Admiral Yi Sun-sin and King Sejong the Great was astounding. I had no time to travel elsewhere due to my tight schedule, but would love to go to places (if I visit again) where national efforts are going into cultural preservation such as Jeonju (Jeollabuk-do Province) or Bukchon Hanok Village (in Seoul). I would also love to go to Seoraksan National Park, a UNESCO Biosphere Reserve, and Insa-dong (Seoul), where urban arts, craftworks, traditional food and art galleries form a harmony.
Korea and Costa Rica have cooperated in sectors like culture, economy and the environment. Over the past 60 years of bilateral ties, what do you consider the most meaningful achievement?
Korea has always responded to Costa Rica's interest in how Korea improved its quality of education. Since 2016, the two countries have closely cooperated through the "KSTAR for Costa Rica" project to enhance the Costa Rican labor market's ability to respond and technological advancement. To set global quality standards for technological improvement, curriculum, technology updates and vocational skills education, we used the World Skills model, an education strategy allowing Costa Ricans to enhance technology based on global standards.
Both countries have elevated their ties from a "comprehensive cooperative partnership" to an "action-oriented comprehensive partnership," agreeing to boost collaboration in digitalization and the environment. What progress has since been achieved?
The two countries are companions that very clearly think that digital and green growth are essential for economic recovery in the post-COVID-19 era. Our action-oriented comprehensive partnership can be seen as a powerful opportunity to exchange information, technology and experience in the environmental sector and cooperate in fields of mutual interest.
Through the digitalization of government services and expansion of digital infrastructure and facilities based on eco-friendly groundwork, the two countries are implementing their three core concepts of digitalization, decarbonization and decentralization.
In November last year, Korea donated USD 10 million to Costa Rica for bilateral cooperation in nine sectors. Via the 2050 National Strategic Plan, Costa Rica plans to use the funds in the following nine sectors: trade, the environment, infrastructure, technology education and vocational training, health and quality of life, public safety, science and governance.
New leaders assumed office in both countries in May this year. What sectors does the administration of Costa Rican President Rodrigo Chaves Robles wish to expand bilateral cooperation in?
Costa Rica is aware that to achieve recovery in the post-COVID-19 period, it needs to act to reduce the digital divide, improve quality of education, enhance tools to access the labor market and create green growth ideas covering infrastructure, decentralization and good governance. Our government will continue cooperation with Korea in digitalization, decarbonization and decentralization.
You met President Yoon Suk Yeol and other VIPs such as the Busan mayor and Hyundai and Samsung executives. Given the many meetings and events you experienced during your visit, what will you remember most about Korea?
I was particularly impressed by the high levels of communication between both governments. We're geographically far apart but feel very close in that we share values, hope and the spirit of cooperation. I think these common denominators consolidate our relationship and facilitate communication.
Hallyu content like dramas and novels is popular worldwide. How is Korea and its culture viewed in Costa Rica?
Korea's creativity has an astonishing global strength. Creative Korean content has had huge effects on people of all ages in Costa Rica. A rising number of children, teens and adults are learning the Korean language and about visual and audio content production related to K-pop and Korea. Close attention is also needed to the active role of BTS, which has thousands of fans in Costa Rica. Through the group's memorable stage presence and unique messages, K-pop has been received very positively in Costa Rica. This not only shows the camaraderie between both countries but is also among numerous evidence of Korea positioning its cultural and artistic richness well.
I had the chance to enjoy Korean culture during my visit, and it was impressive. I watched the performance of the (rock) band Kardi at the welcoming banquet hosted at the hotel Westin Josun Busan in Haeundae-gu District. The vocalist looked young but her voice was truly dynamic. The group's performance mixed contemporary instruments such as the bass and drum with traditional Korean music, and it was truly mesmerizing.
If you could invite Koreans to Costa Rica, what would you show them?
Costa Rica is a small country whose territory covers 52,000 square km. To the east is the Atlantic Ocean and the Caribbean Sea and to the west is the Pacific Ocean that connects Korea and Costa Rica. To the north is Nicaragua and to the south is Panama. If Korean friends came to Costa Rica, I'd take them to both oceans. It takes two hours by car from the capital San Jose to the Atlantic and 1 1/2 hours to the Pacific Ocean. So it's possible to see both oceans in one day.
The central region has mountains with biological diversity. As for food, I'd serve Korean friends gallo pinto, a combination of rice, black beans and a bit of spice that is the quintessential breakfast in Costa Rica. Rice is also a staple in Costa Rica, just like in Korea.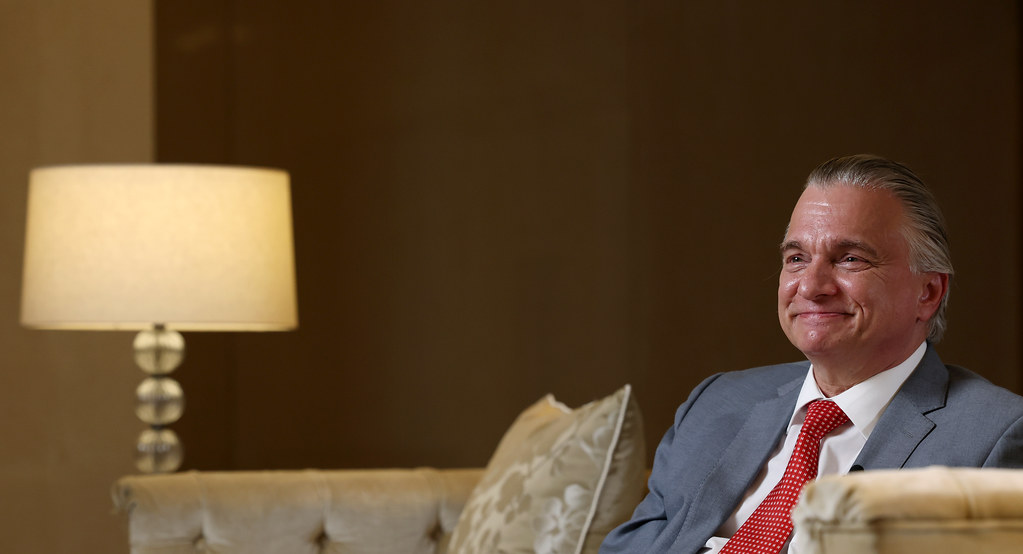 Copyright © WalkintoKorea - Korea Tourism. All Rights Reserved.