By Kim Minji

A slew of exhibitions and shows at museums and cultural centers have been canceled because of the COVID-19 outbreak, but are being broadcast online for the benefit of those stuck at home.

Some even offer opportunities to see previous exhibitions and concerts, hoping to encourage those who cannot go out because of the pandemic.

The National Museum of Modern and Contemporary Art in Seoul has exhibition videos on its YouTube channel (https://www.youtube.com/user/MMCAKorea), the leading one of which is of a curator giving a tour around the exhibition with explanation complete with Korean and English subtitles. Several videos also show past exhibitions that can be viewed over and over again.

The museum will also show the exhibition "Reframing the Horizon of Crafts in Korea 1950-70" slated for the second half of the year in virtual reality (VR).

The National Museum of Korea in Seoul reorganized its website (http://www.museum.go.kr/site/eng/home) to showcase VR exhibitions and videos on the first page of the museum's website. Special and main exhibitions are offered.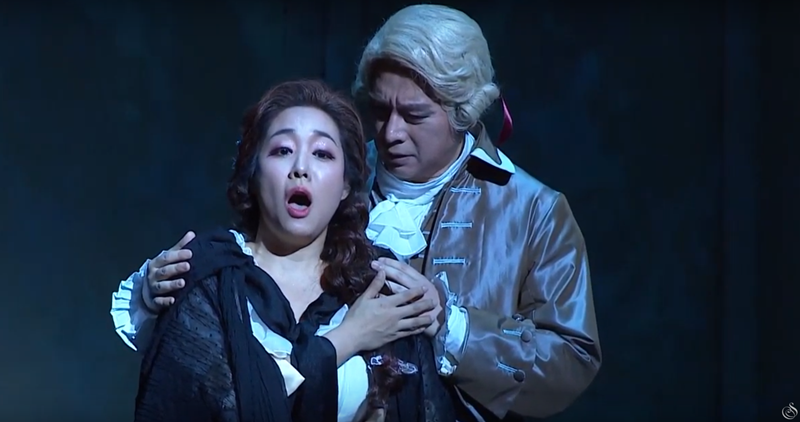 The National Gugak Center in Seoul on March 17 began uploading daily performances of gugak (traditional Korean music) at 11 a.m. weekdays on its official website (http://www.gugak.go.kr/site/main/index001?menuid=001&lang=en), YouTube channel (www.youtube.com/user/gugak1951/featured) and Naver TV (https://tv.naver.com/gugak1951). The center also includes a message of support amid the outbreak.

An online gugak concert on March 28 began live streaming on the center's YouTube channel and is broadcast every Saturday at 3 p.m. through April 25. The performers put on shows, give lectures and have online discussions with viewers, sharing their hope to overcome the coronavirus.

Sejong Center for the Performing Arts in Seoul on March 14 began posting on its official YouTube channel (https://www.youtube.com/user/sejongpac) outstanding performances from last year under the theme "Theater in My Hand." The online performances will air every weekend until April 5.

In addition, "Stay Strong Concerts" by performers and troupes whose 10 performances were canceled due to COVID-19 from March 31 will be broadcast live every Tuesday and Friday via Naver TV.

kimmj7725@korea.kr
Source: Korea.net
Copyright © Walkinto Korea - Korea Tourism. All Rights Reserved.